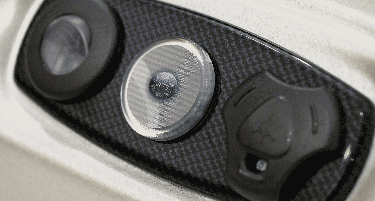 DirectFlow™ TECHNOLOGYDirectFlow™ TECHNOLOGY uses strategic positioning of the most dependable motors and pumps under the seats of the hot tub to create an extremely energy efficient hot tub hydrotherapy experience. This plumbing system allows each seat to be controlled separately using a different dedicated control panel for each user. The controls allow the bather to adjust the intensity of the flow by controlling the air released into the jet stream (the more air the stronger the pressure), turn the jets on or off completely or take advantage of Variable Flow Control™ for each seat. This patented design allows you and your family or guests to have a highly personalized experience by controlling the hydrotherapy environment seat by seat.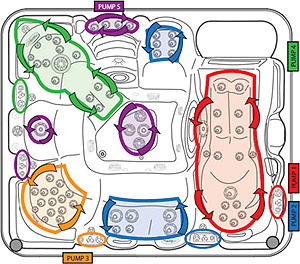 EACH MASSAGE SEAT IS CONTROLLED WITH INDIVIDUAL
DIRECTFLOW™ CONTROLSEach massage seat is powered by one small, switchless motor and controlled by an individual DirectFlow™ control. This control allows the user to change the flow and pressure of the water, as well as dictate the density of the air pushed out through the jets.ONE PUMP PER SEAT – Instead of having one or two pumps for the entire spa, in this hot tub every hydrotherapy seat has its own small pump. This allows for more energy efficiency because it only directs water to the seats that have bathers, instead of a single pump pushing moving water throughout the entire spa.ONE CONTROL PER SEATEach person in the spa is able to adjust the pressure, direction, and air volume in their seat exclusively from the other people. This provides a more personalized experience and ergonomically designed control.NO LOSS IN WATER PRESSUREThere is very little resistance to water flow in this model of water distribution. Due to the individualized pumps and controls water flows directly to the jets with no diverters, dead ends or valves.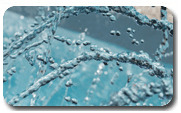 Ozone with Mazzei Injector

Provides additional water treatment and requires fewer harsh chemicals.

Ozone purifies water faster than chlorine and leaves no chemical by product.

Ozone will not irritate eyes or skin and is gentle to spa equipment.

The ozonator takes in surrounding oxygen, turns it into O3 which is then shot into the spa water with the Mazzei injector.

The ozone then goes to work naturally destroying bacteria.In the quantities needed for water purification, it has a mild odor and no color. It is not irritating to humans or equipment. Ozone purifies water and air very quickly and efficiently, 3,000 times faster than chlorine. Ozone leaves no by-products except oxygen. In contrast, chlorine leaves a chemical by-product called hypochloric acid and additional salts in water applications.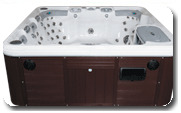 Maintenance Free Cabinetry
PermaWood cabinetry is attractive and durable. It is a cabinetry option that will stay in top condition for many years after the purchase of your spa with next to no effort from you. Unlike with traditional cedar cabinetry that needs to be sanded and stained every few years to keep it in top condition, maintenance free cabinetry will withstand all the elements have to throw at it without breaking down or fading. These cabinets look like real wood and are easily cleaned with soap and water if need be.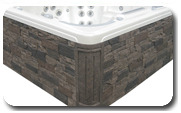 Maintenance Free Rock CabinetryRock cabinetry is also another option for those looking for a different look. Like PermaWood cabinetry this synthetic material will not break down, chip or crumble over time like authentic rocks would. It is a far more affordable option than having a real rock façade built for your spa. It is developed to stand up to severe weather and will not melt or fade in the sun, or crack in the winder from the sleet, snow and rain. It is an easy way to lend a customized, refined look to your backyard and spa.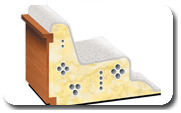 Full Foam InsulationArtesian's full foam provides the most energy efficient hot tub heat retention available in any spa.

Dramatically increases the strength and life of the spa's shell.

Full foam secures plumbing to the shell for longer plumbing life.

Icynene brand foam conforms to all curves and spaces to provide a seamless air barrier.

Increases the durability of the structure.

Provides consistent R-value to the spa.

Icynene brand foam is not water permeable, it allows structural moisture to diffuse and dissipate and will not trap moisture inside its cells.

The Icynene foam dries completely when damp and does not hold moisture.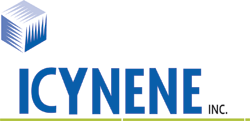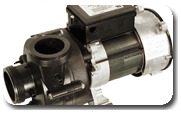 Switchless MotorsSwitchless motors provide a quieter peaceful experience with the added benefit of durability. There is less vibration and white noise than with traditional motors. The noise is reduced because they do not need a mechanical switch to change gears from the start position to the run position. This also helps to reduce the energy required to run the spa. They provide added durability and need repairs and replacements less often because there are simply fewer parts required than is customary in most motors. Due to having fewer parts, the elements vulnerable to breaking down are also fewer. This leads to an efficient, long lasting product that has a lifespan of tens of years instead of hundreds of hours, making an energy efficient hot tub.Technical InformationThere are three motor designs that can be considered:Pole Changer – Pole Changer – motor contains high and low main and high start only; motor only starts using high speed start after which the switch removes the start and energizes high or low main.PSC/Split Phase – PSC/Split Phase – motor contains high and low main as well as high and low start; motor with energize only the main/start combination that is desired; low speed starting torque is comparable with high speed.PSC/PSC – PSC/PSC – motor contains high and low main as well as high and low start; motor will energize only the main/start windings that are desired; low speed starting torque is significantly less that high speed.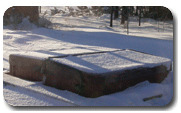 Hard Hot Tub Spa Cover Our hard covers are made out of 100% virgin material that trap heat in improving the already fantastic energy saving capabilities of your insulated spa, creating an energy efficient hot tub. The foam cores are made from polystyrene foam that taper from 4″ to 2.5″. Tapered covers allow water to run-off easily. We have each foam piece grooved and fitted with a galvanized steel channel which provide support to your cover along the hinge. To increase the durability and effectiveness of the cover we then seal the foam with a 4mm polyethylene sheeting to help prevent water absorption. Our covers are built to withstand the effects of any weather conditions. There are many colour and hot tubs prices options available.